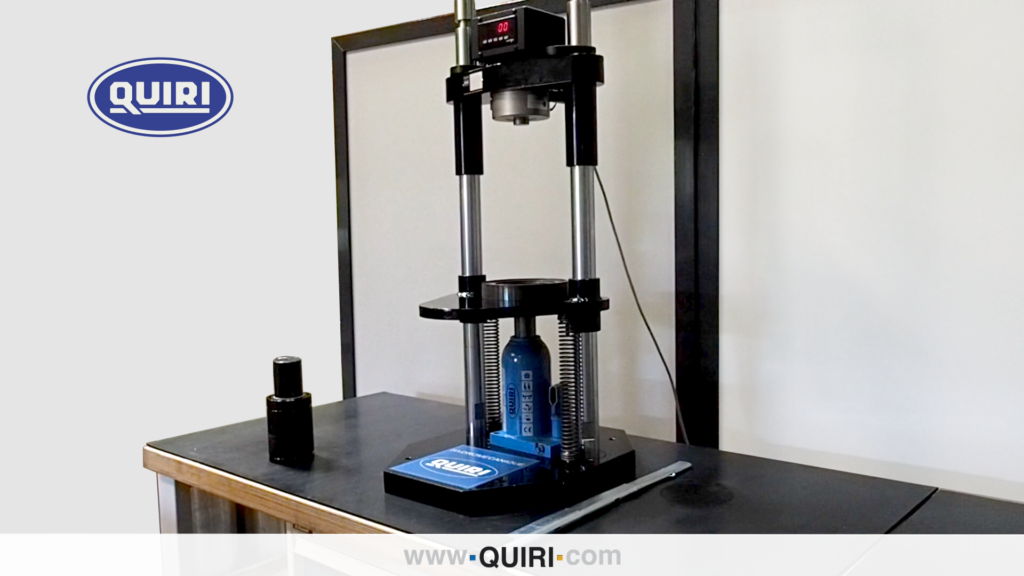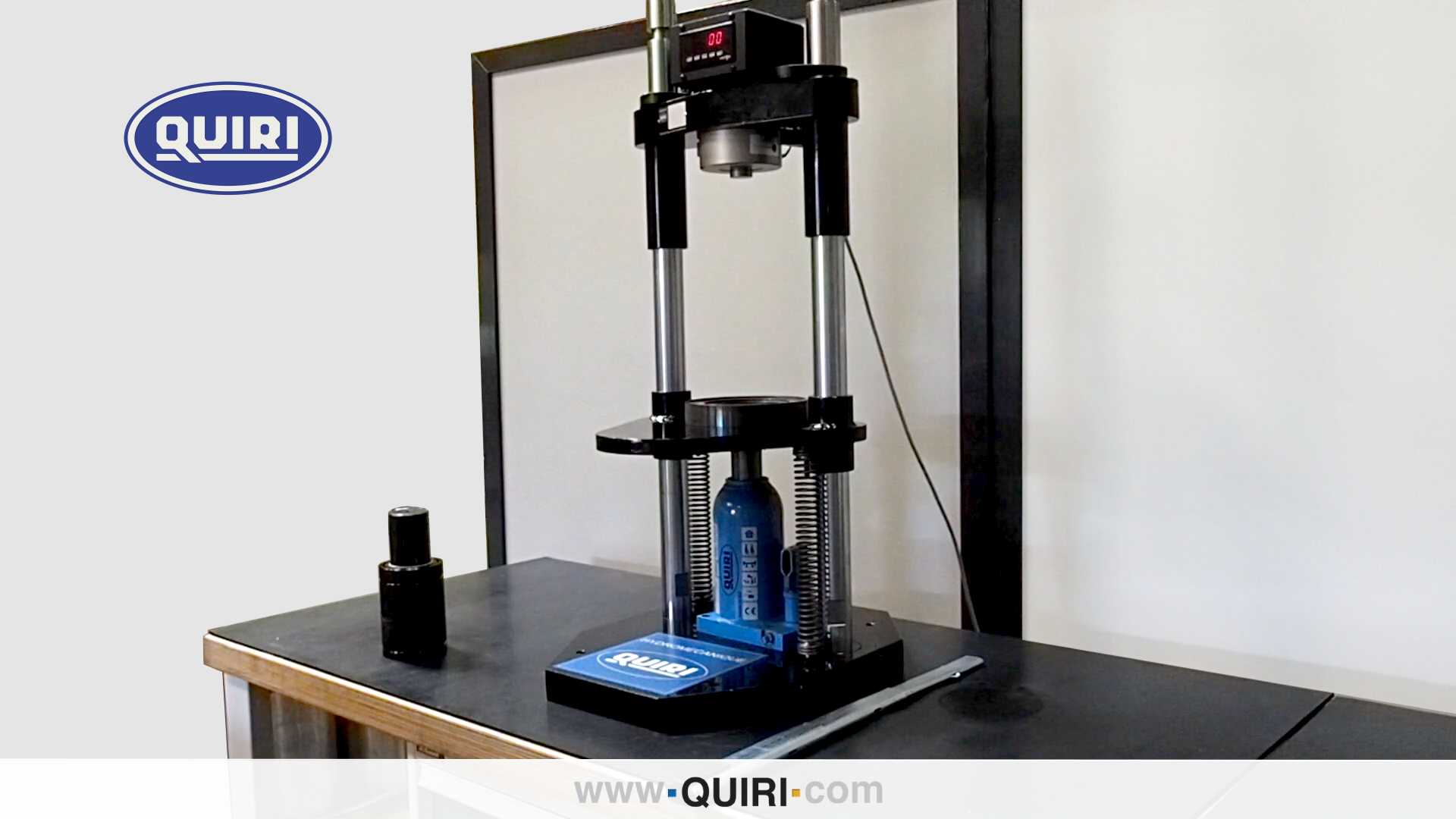 This equipment allow to measure the true force of the gas spring. Measure of the internal pressure (with manometer device) is not precise and remove pressure at each test. Only force measure at the piston rod can give precise result.
This digital 15 Tons test bench for gas springs is essential in every maintenance department in order to control the good condition of the gas spring and also to adjust gas springs with specific forces.
This test bench is equiped with:
An

adjustable crossbar

for easy positioning of the measurement unit.

A

centering plate

for quick positioning of gas springs.

A

tray

for large springs.

Return springs

for automatic return to position.
Note:
Measured loads are subject to variation (ambient temperature, recent use, etc.)

Permissible range for new spring:

+/- 5%

.

Permissible loss for honed spring: up to

– 10%

.
Procedure:
Check if centering plate is in down position.
If not the case, open the exhaust valve of the bottle jack with the help of the lever.
Position the gas spring on the centering plate.
Lower the adjustable crossbar until it is near to the gas spring.
Check if the exhaust valve of the bottle jack is closed.
If not the case, close it with the help of the lever.
Insert the lever in the bottle jack and manipulate until the piston rod is close to the measurement unit.
Manipulate slowly the lever and stop as soon as a value appears on the display.
From this moment rise the lever and manipulate 2 entire strokes.
Read the displayed value.