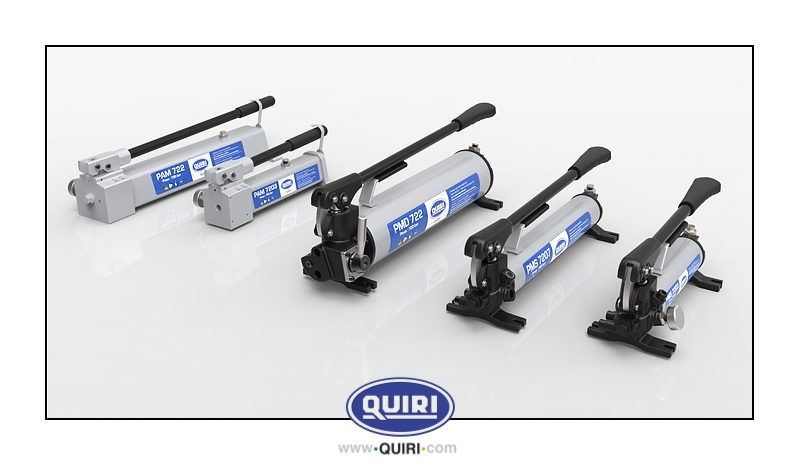 #QUIRI presents its new range of 700 bar hand pumps.
Light, robust and ergonomic, they are available now.
Among all the available features (single or double acting, 1 or 2 speeds, steel or aluminium, tank capacity from 0,3 to 2,2 litre …), you will find the pump you need !