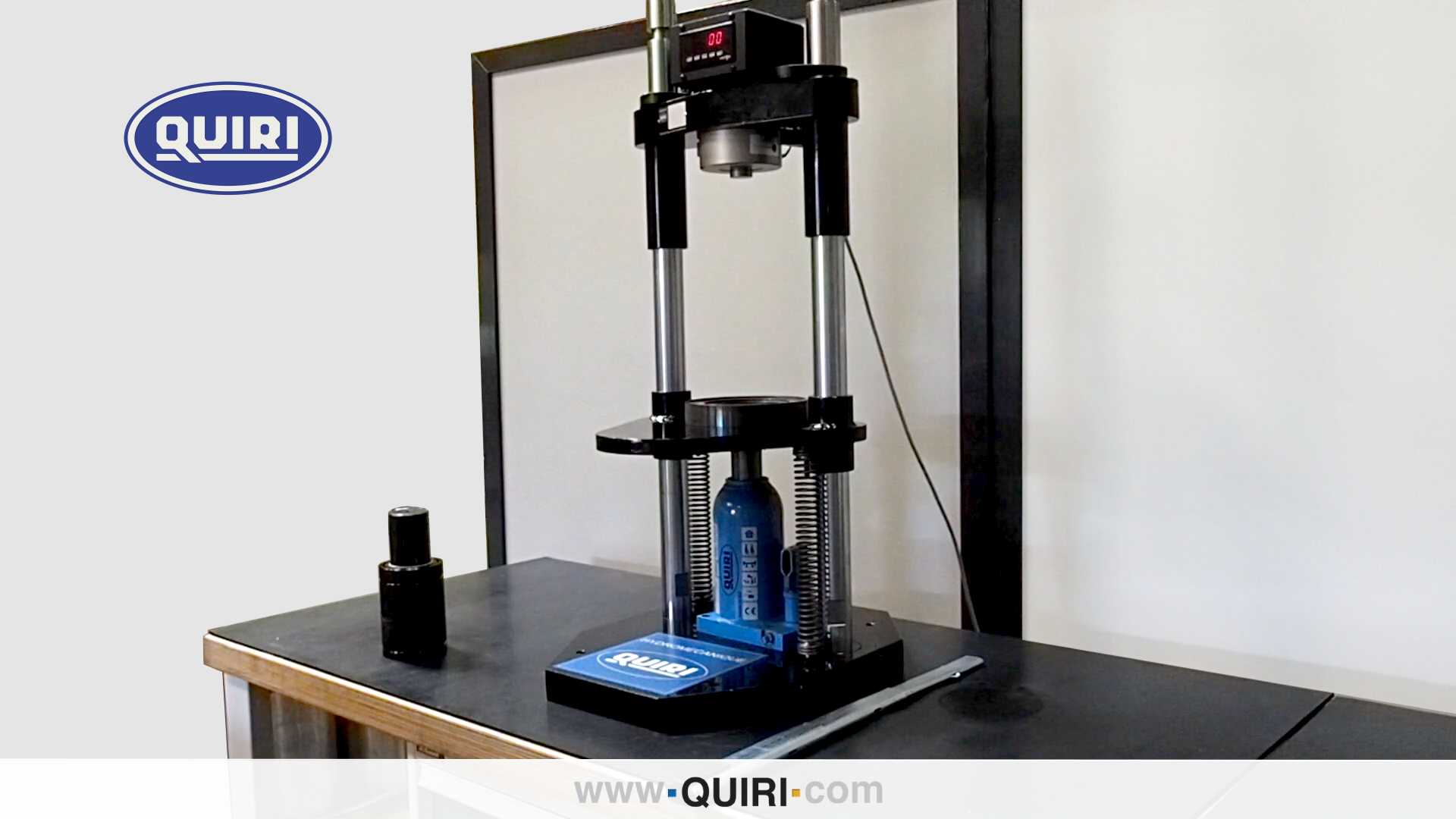 Please see the video of our new Digital Test Bench for gas springs.
This test bench is equiped with:
A adjustable crossbar for easy positioning of the measurement unit.
A centering plate for quick positioning of gas springs.
A tray for large springs.
Return springs for automatic return to position.
NOTE:
Measured loads are subject to variation (ambient temperature, recent use, etc.)
Permissible range for new spring: +/- 5%.
Permissible loss for honed spring: up to – 10%.
For more information, please contact us