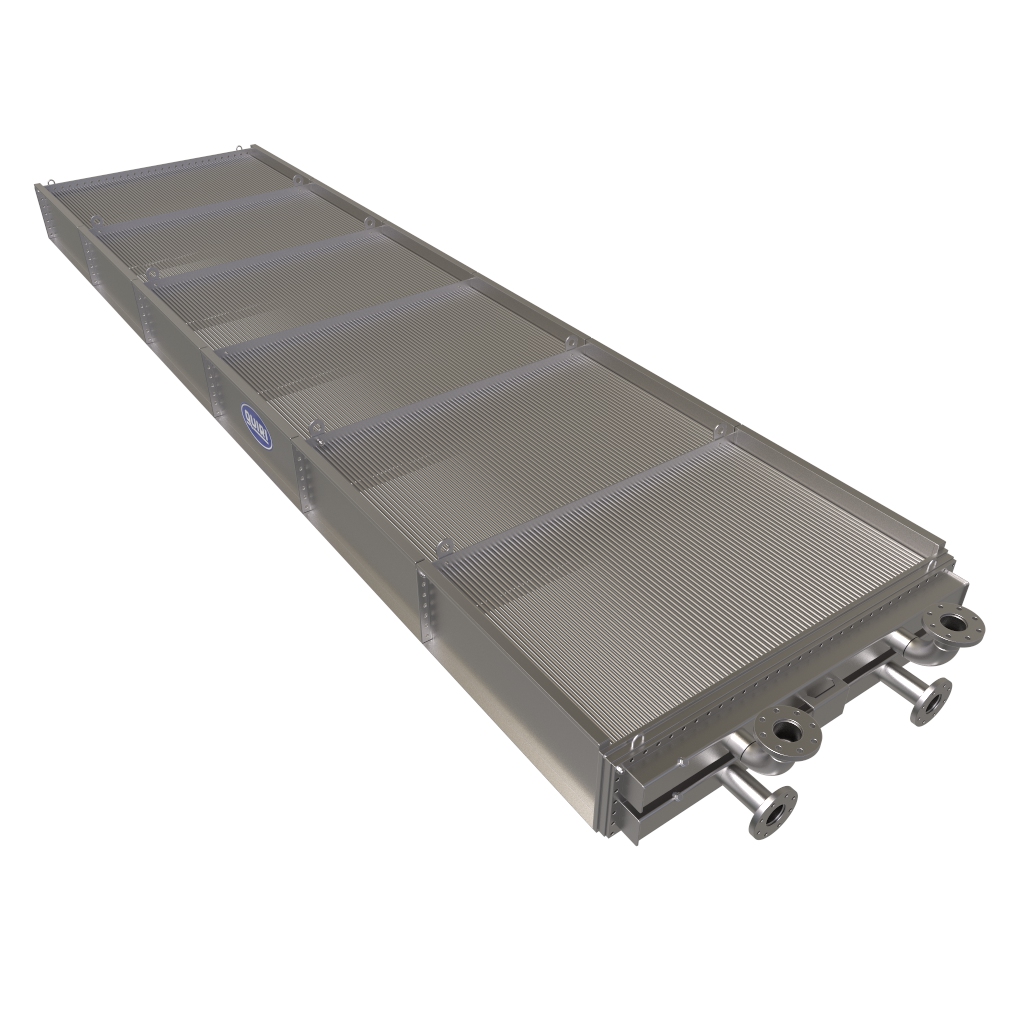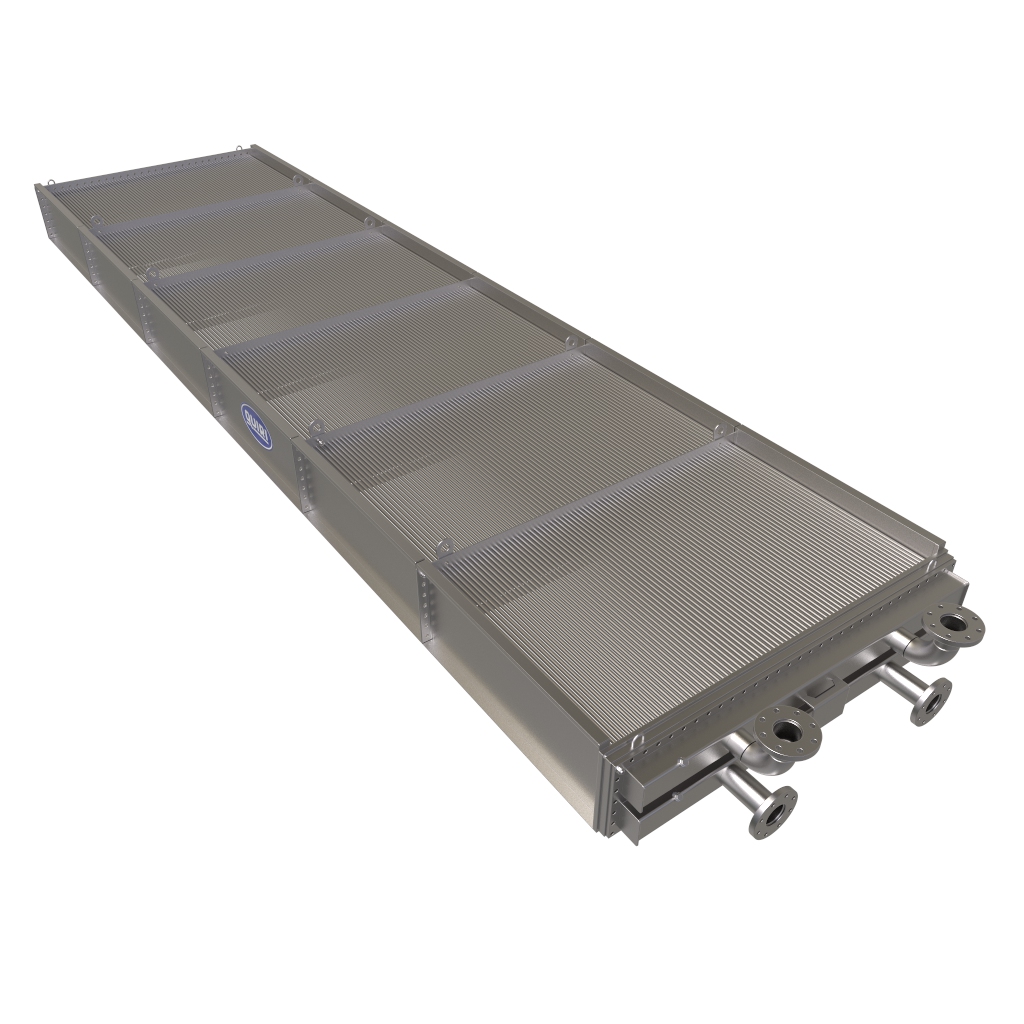 For air cooling installations, in order to transmit thermal energy from an internal fluid to the ambient air, air coolers are the appropriate solution. Quiri supplies replacement beams for chemical, refining or steel plants.
Technical specifications :
The bundles operate on the principle of using atmospheric air as a cooling source. Installed mainly outdoors and in industrial environments, these tubular heat exchangers are exposed to climatic conditions and ambient air quality. The heat exchange takes place through the finned tubes, which can be attached, extruded, type G, L, KL or LL. The tubes can be made of carbon steel or stainless steel depending on the nature of the fluid to be cooled. The fins are generally made of aluminium, but can also be made of copper or steel with galvanization. Aluminium has the advantage of being light and not very sensitive to fouling. Galvanized steel offers a long service life. Whatever the type of boxes, with caps, welded, or dismountable, we make the batteries that will allow your installation to recover its original performances.
Some Technical Data on the Oxygen Steel Plant project in the Middle East:
| | | |
| --- | --- | --- |
| Name of the device | Bundle refining zone | Bundle continuing casting zone |
| Fluid | Water | Water |
| operating pressure | 10 bar | 10 bar |
| design pressure | 10 bar | 10 bar |
| hydraulic test pressure | 15 bar | 15 bar |
| design temperature | -10 / 120 °C | -10 / 75 °C |
| welding coefficient | 0,7 | 0,85 |
| corrosion allowance | 3 | 3 |
| Nozzle load | Acc to  API 661 | Acc to API 661 |
| Number of tubes / bundle | 152 | 140 |
| Number of fins per inch | 10 FPI | 10 FPI |
| Exchange surface/bundle | 2992 m² | 3496 m² |
| Number of bundle/exchanger | 4 | 4 |
| MATERIALS |   |   |
| Tubes | P235 GH – TC1 | P235 GH -TC1 |
| Fin /type | Aluminium extruded | Aluminium extruded |
| nozzles | P235 GH -TC1 | P235 GH – TC1 |
| Fram | Galvanized carbon steel | Galvanized carbon steel |
| Channel type | Removable cover | Removable cover |
| Tubesheets | P 265 GH | P 265 GH |
Geometric Specificities :
Forced (refining zones) and induced (continuous casting zone)
Constructive Specificities :
Code : ASME VIII + API 661 Regulation: DESP 97/23/EC Welding Processes: ASME IX Approved Welder Approvals: As per ASME IX Semi-automatic MIG/MAG processes
Quality Specificities  :
LOFC according to customer and local specifications. Measurements taken on site to guarantee interchangeability