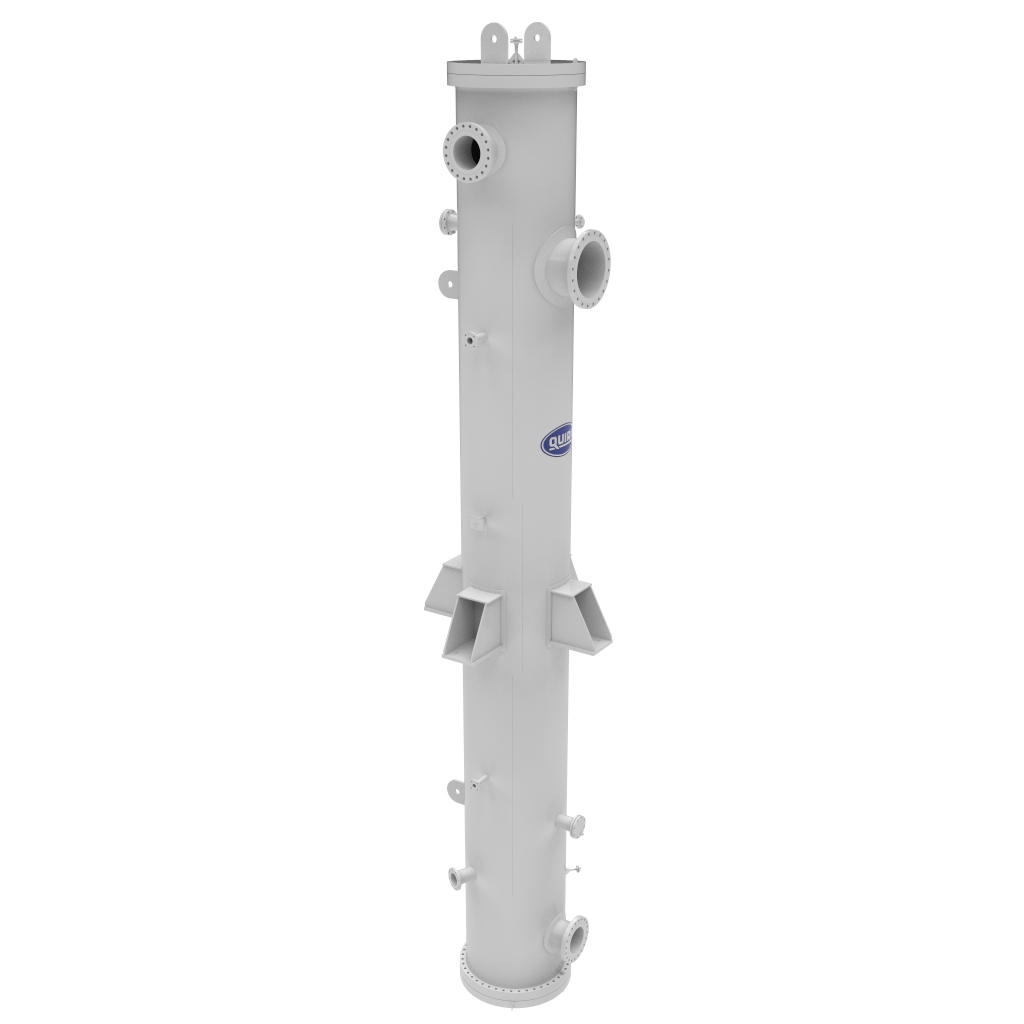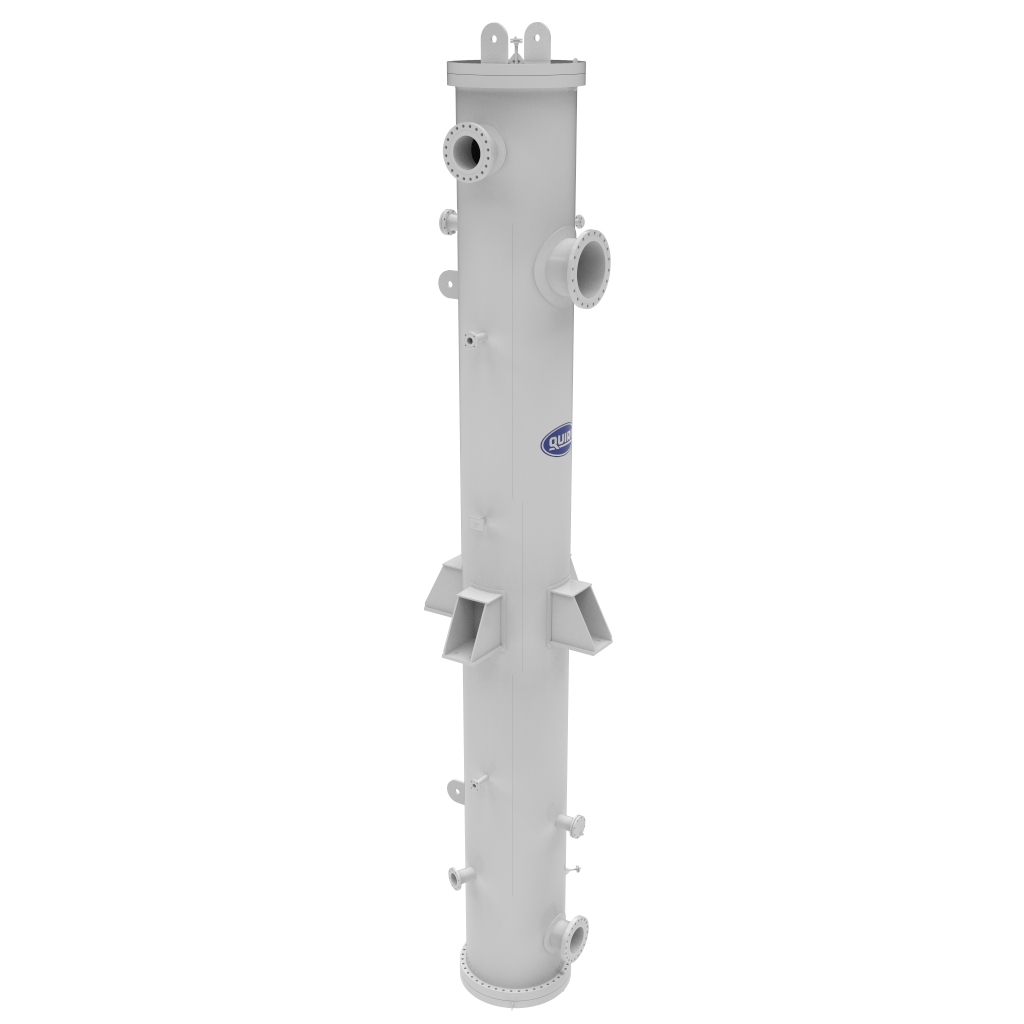 At a time when all thermal systems ensure maximum efficiency, condensate heaters allow maximum energy recovery and thus contribute to climatic issues.
Thermal Specificities:
Quiri, as a specialist of
heat exchangers
, can provide you a
condensate reheater / vapour condenser
Equipment delivered in England in 2018, as part of the manufacturing of a waste facility combined with a power plant. The project will be able to generate up to 43MW per year of electricity from the incineration of household waste for the region and provide steam for a paper mill. The
condensate reheater
supplied by Quiri is part of a set of 4
heat exchangers
: two condensate reheaters, one
feedwater heater
and one
dearator vapour condense
r. The function of these
shell & Tubes exchangers
is to reheat condensates from the steam coming from the upstream turbine. The
heat exchanger
, of Quiri thermal design, condenses the steam with an integrated sub-cooling system of the condensed steam.
Some Technical Data :
Shell Side
Tube Side
Nature of the fluids
Steam / Gas 2
Water / Liquid 2
Number of passes
1
4
Service Temperature (inlet / outlet)
°C
81.56 (Saturation)
48
43.4
75.6
Service Pressure
Bar (a)
0.5
20.5
Main Dimensions
Power
MW
10.5
Exchanged Area Installed
m²
392
Bundle tubes Type
Bended U-tubes
Shell Diameter
mm
1000
Geometric Specificities :
Horizontal tubular heat exchanger
, overall length 8500 mm, empty weight 10 Tons.
Shell & Tube Exchanger , type BXU –
with
removable head
and
bundle
Construction Specificities:
Code : EN 13445 Regulation: DESP 2014/68/UE Calculation temperature:  -10°C /150°C tube side and shell side Design pressures: -1/ +.30 bar (g) tube side and shell side Test pressures: 44 bar (g) tube side and shell side Risk category IV, reception modula G Welding coefficient 0.85
Metallurgy :
| | | |
| --- | --- | --- |
|   | Material | Norm |
| Shell | P265 GH | EN 10028-2 |
| Tubesheets | P355 QH | EN 10222-2 |
| Flanges | P355 QH | EN 10222-2 |
| Head | P265 GH | EN 10028-2 |
| Bundle tubes | 1.4404 | EN 10216-5 |
| Tubes | Gr6 | ASTM A333 |
| Baffles | S235JRG2 | EN 10025 |
Tubes / Tubesheet connection: welding and expansion Welding procedures: EN ISO 15614-1 or EN 288.3 Welders certifications: According to EN 287.1 or EN 1418 Semi-automatic MIG/MAG processes
Quality Specificities:
Quality Plan according to client specifications, to the requirements of European and local regulations. Data log book in English. Equipment installed in England; the CDM (Construction Design and Maintenance) Regulations 2015 were applicable to the project. Employees trained and approved for CDM 2015
3D view :