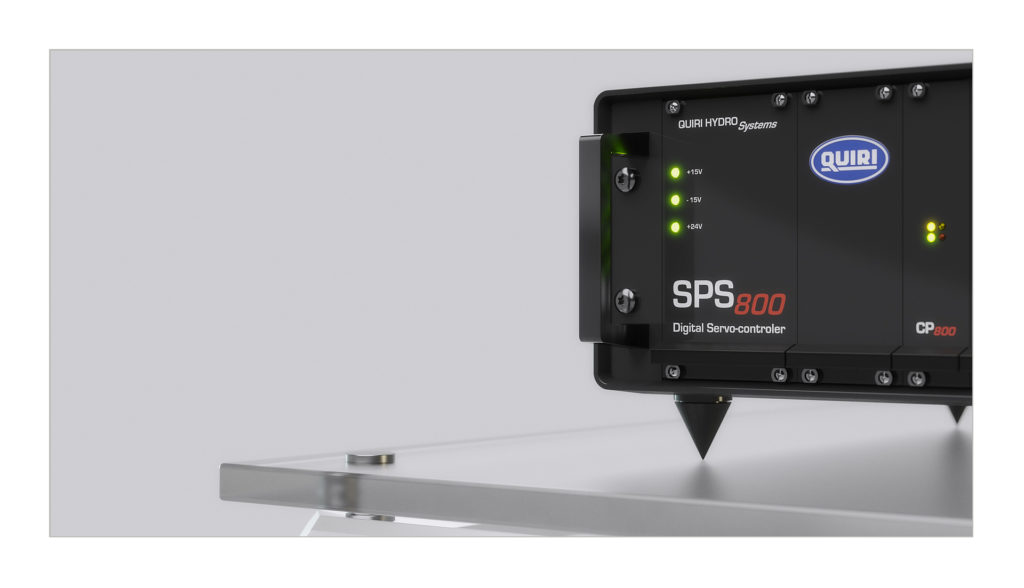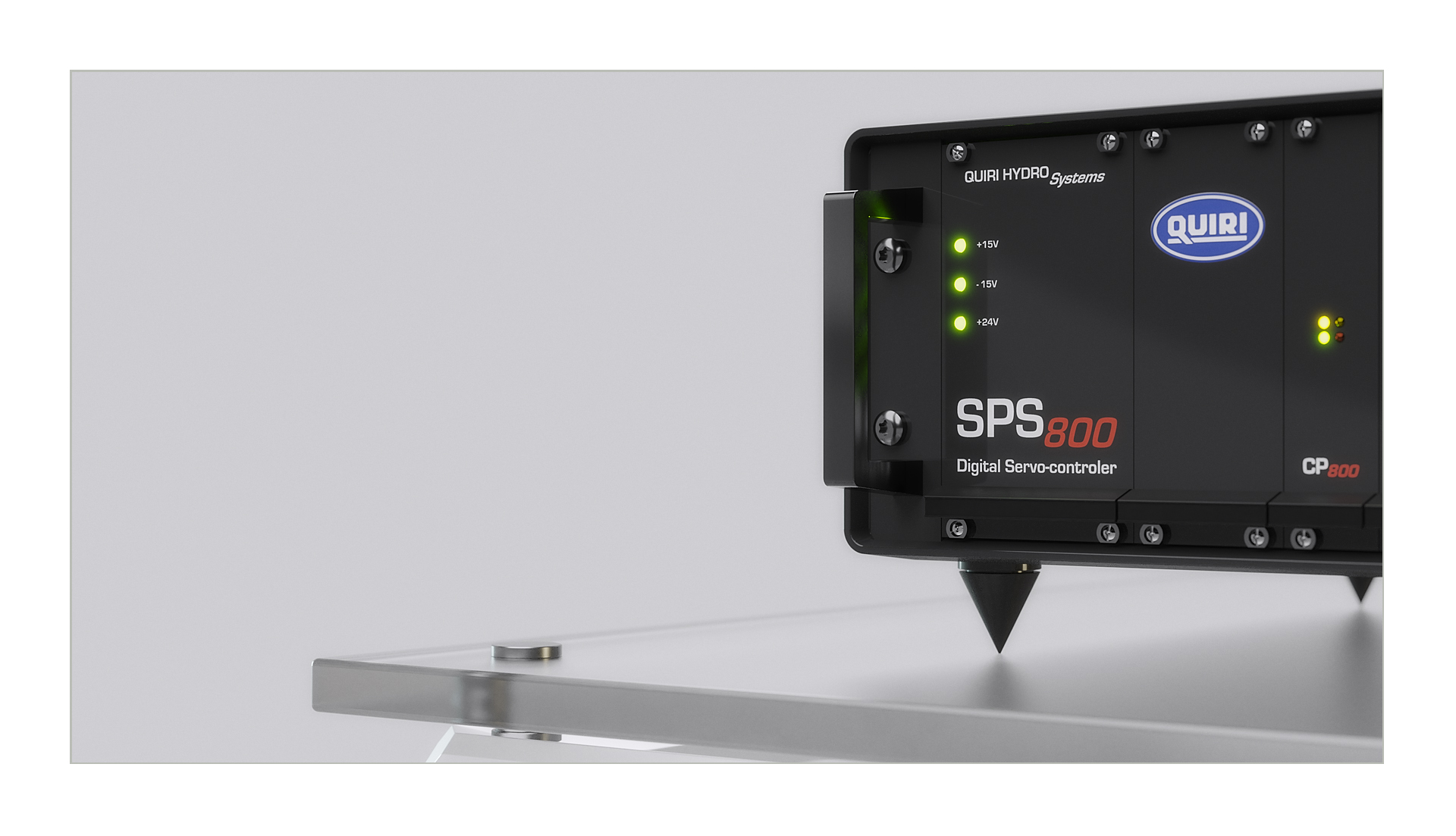 Digital controller SPS 800, software suites for testing, data acquisition, analyze.
SPS 800
Digital controller
SPS 800 is a controller for servohydraulic systems.
Designed to be connected directly with servo-actuators, SPS 800 can easily conduct the main type of mechanical tests: Fatigue, characterization, simulation. SPS 800 can be also directly connected to hydraulic test benches or stations to conduct fluid type test: pressure pulsation, flow/pressure characterization, simulation, fatigue, pressure shock.
Multi axis combined with multi test system, SPS 800 can control up to 12 channels depending on the test configuration.
Hardware:
16 bits digital controller rack with supervision PC and optional remote control.
Available configurations:
SPS 800 LT: desktop
SPS 800 ST: small cabinet 19″ (industrial PC+ UPS)
SPS 800 B/C: large size 19″ cabinet , multi – rack, to control several test benches or a whole laboratory.
Software:
SPS 800 soft:
Sensors and servo-valve setting, PID and advance close loop regulation setting, digital I/O programming, real time data visualisation, cyclic and ramp test, threadholds setting, data acquisition and analyze.
Additional modules:
Multi profil test, iterations, tribometer, ECE 14, export MME(ISO13499)