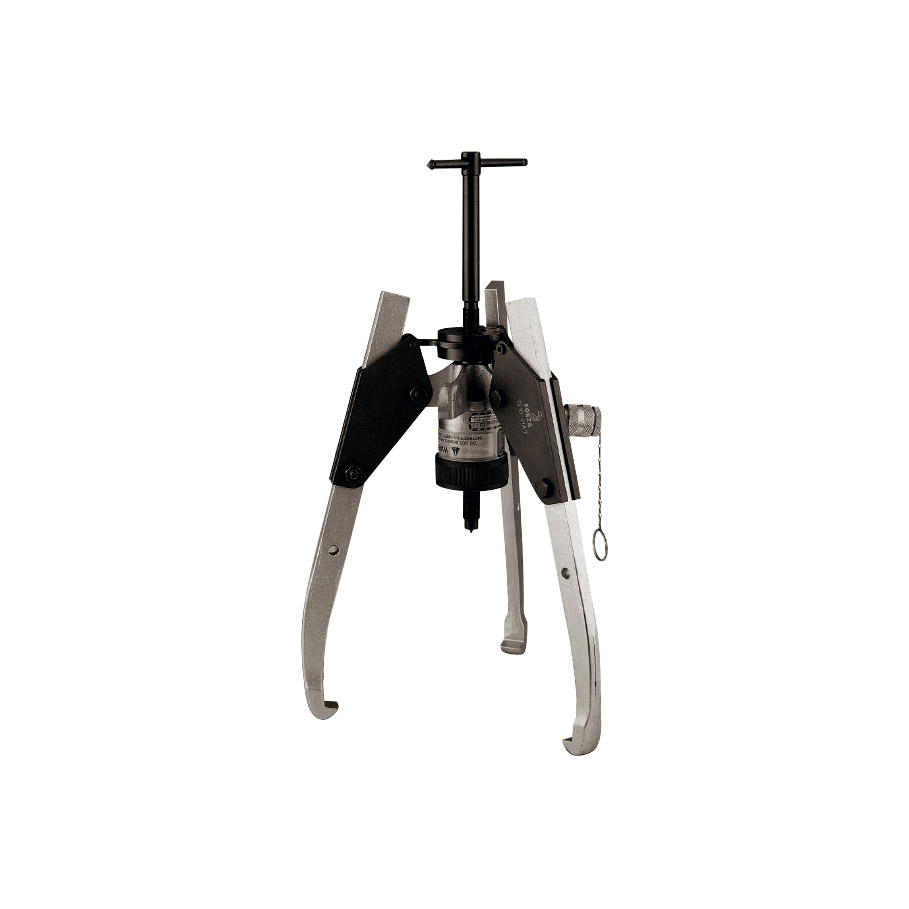 Complete range of hydraulic pullers from 10 to 50 T, including selfcentering grip pullers, rod pullers and hydraulic units
Selfcentering grip pullers :
With grip retention system
More efficient, confortable, and safe.
One operator can do the job
Rod pullers :
Especially designed for quick and safe pulling operations. This rod puller is ideal for removing gears, bearing, ...
Compete set of extractors, delivered in wooden box fitting with : grip + rod pullers, bearing and bearing cup pullers and hydraulic unit.
Detailed description in our PDF catalog "Lifting tools and equipments" downloadable on our website.