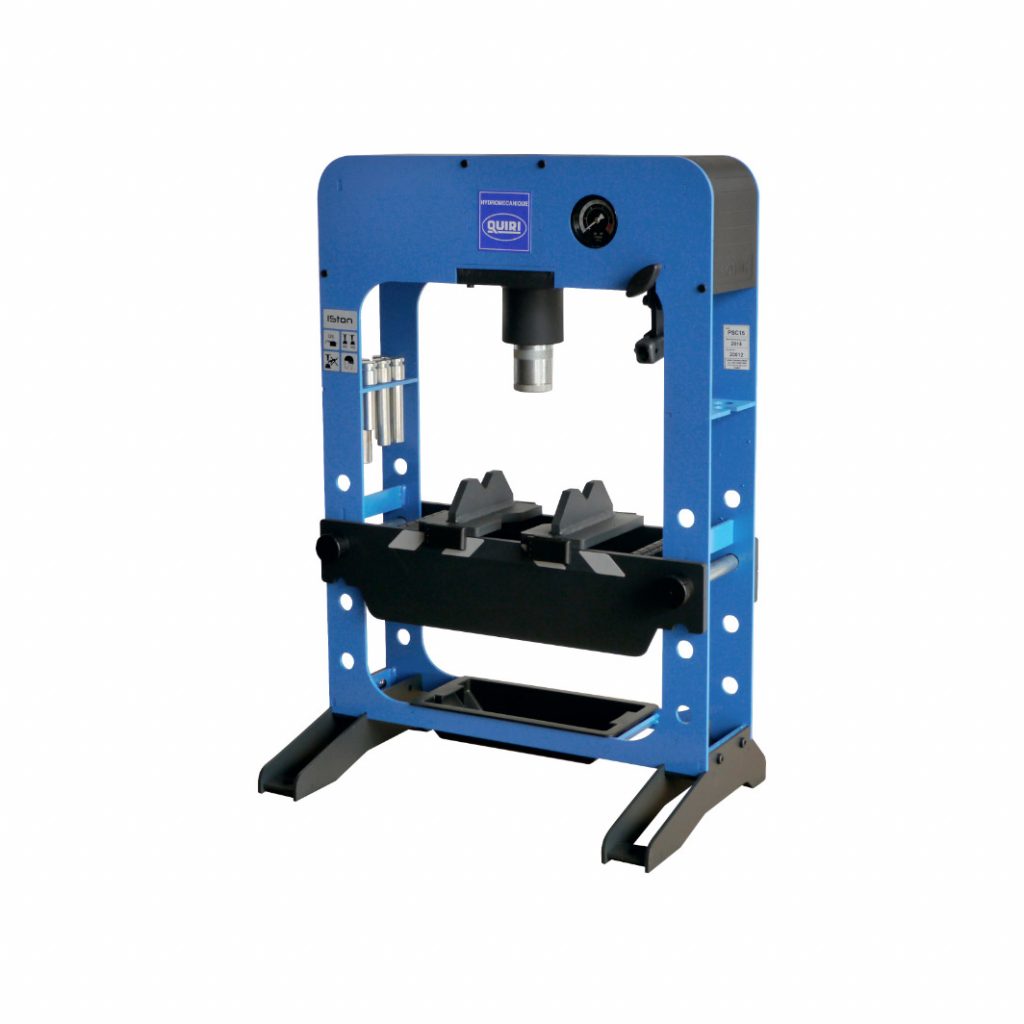 Wide range of bench and workshop hydraulic presses, for maintenance applications. Capacity from 15 to 100T. Powered by manual, air or electro hydraulic pumps.
Maximum pressure 700 bar
Bench press : PRS15 with 1 speed hand pump
Workshop presses : 2 speeds hand pump or pedal control air hydraulic pump
Single acting cylinder, spring return (except 100T press : double acting cylinder)
Horizontally adjustable cylinder on PRD models
Height adjustable work table
Mechanical work table winch (depending on model : see chart on our catalog page)
Pressure gauge. Scale in bar (kg/cm²) and Tons
Pressure relief valve to prevent from overload
Manual extension screw (except 100T press)
Delivered with a set of 2 V-Blocks
Fixing holes in the legs
Option :
Set of 7 punches (except for 100T press)
Electric pump
Detailed description in our PDF catalog "Lifting tools and equipments" downloadable on our website.