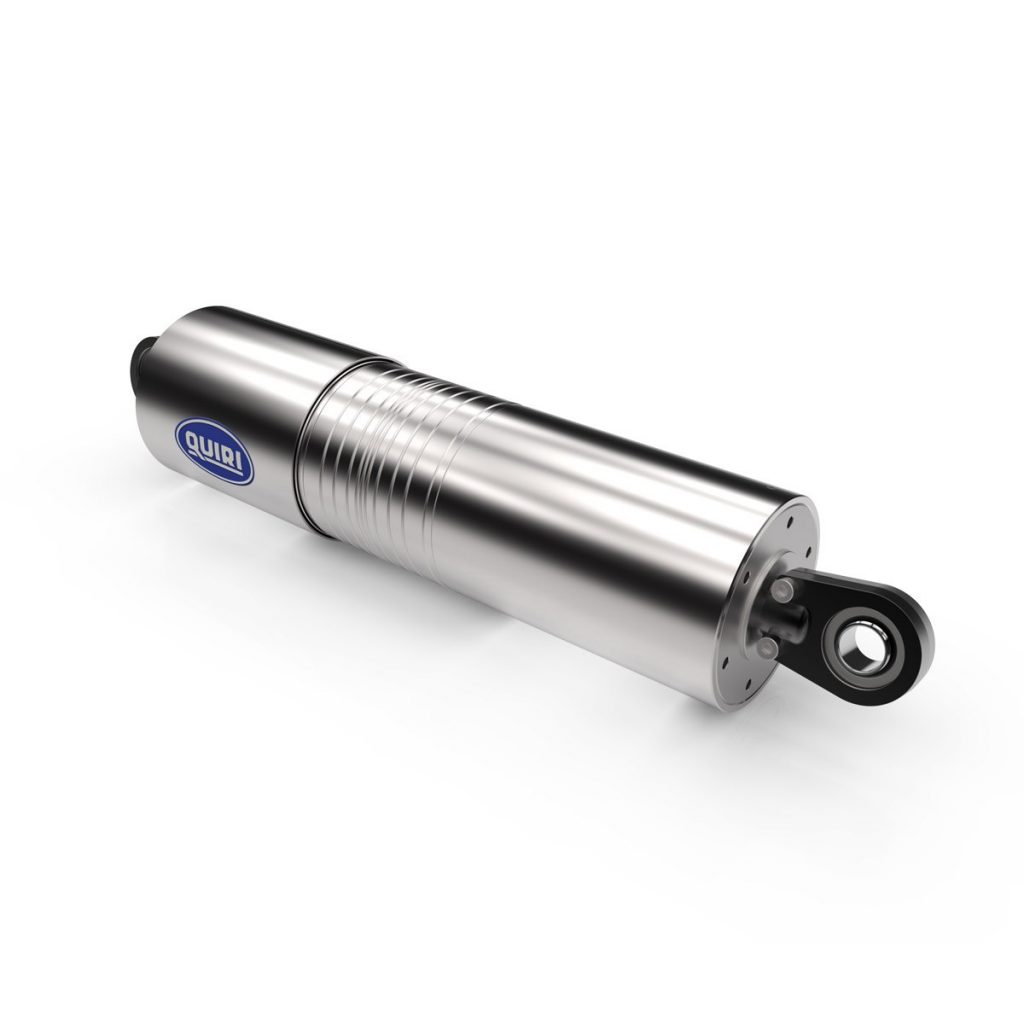 Additional linear support which stop undesirable sudden mouvement of severals components. The snubbers allow low displacement of the components, but stop and block all high speed undesirable displacement, due to earthquake, opening of safety valves, pipes rupture...
Snubbers (or dampers) are linear units designed to limit sudden unwanted movements in components such as :
Piping
Storage tanks
Control valves
Steam generators
Safety valves
Pumps, motors etc.
The devices enable slow movements due to thermal dilatation in both directions and oppose only low resistance to such movements. But when the movement speed leads to dynamic forces that are harmful to the installation, the snubbers are immediately locked at the desired set speed and support the dynamic force by transferring it to the fixed structure. Once the disturbance has passed, the device returns to its initial state and enables slow movements once again.
In that way, the devices provide temporary additional support to the installation in order to prevent it from entering into resonance, thereby eliminating the risk of breaking due to vibrations.
The devices therefore prevent damage due to :
Earthquakes
Water hammer effects
Violent thrusts due to safety valve discharge
Strong gusts of wind
Other similar disturbances
QUIRI Hydromécanique has perfected Snubbers especially adapted for use in severe environments in power plants and nuclear installations for frequencies up to 100 Hz. The standard range extends from load capacities of 12.5kN up to 8,500KN with travel ranges of up to 350mm, with all fixing accessories (rods, welding straps, extensions etc.). Other capacities and travel ranges are available on request. Snubbers can also be designed for damping of low frequency movements.
The QUIRI technology has been used for more than 25 years and has some key advantages
The QUIRI snubbers are using forged raw material, no welding and no casting
The QUIRI snubbers use internal volume compensation system with metallic bellows.
They can be used in any position and do not need external tank
High stiffness
Maintenance free product
Special high performance tightness
Exclusive SCLV valve, without any risk of blocking
Symmetrical design
Standard range from 8 to 8500kN
All the snubbers are individually tested on dynamic test benches of 10, 50 and 850T.
These Snubbers are fitted to a large number of nuclear plants in France (for EDF), Korea, South Africa, China, India, to the nuclear aircraft carrier "Charles de Gaulle" and many power plants and petrochemical installations.