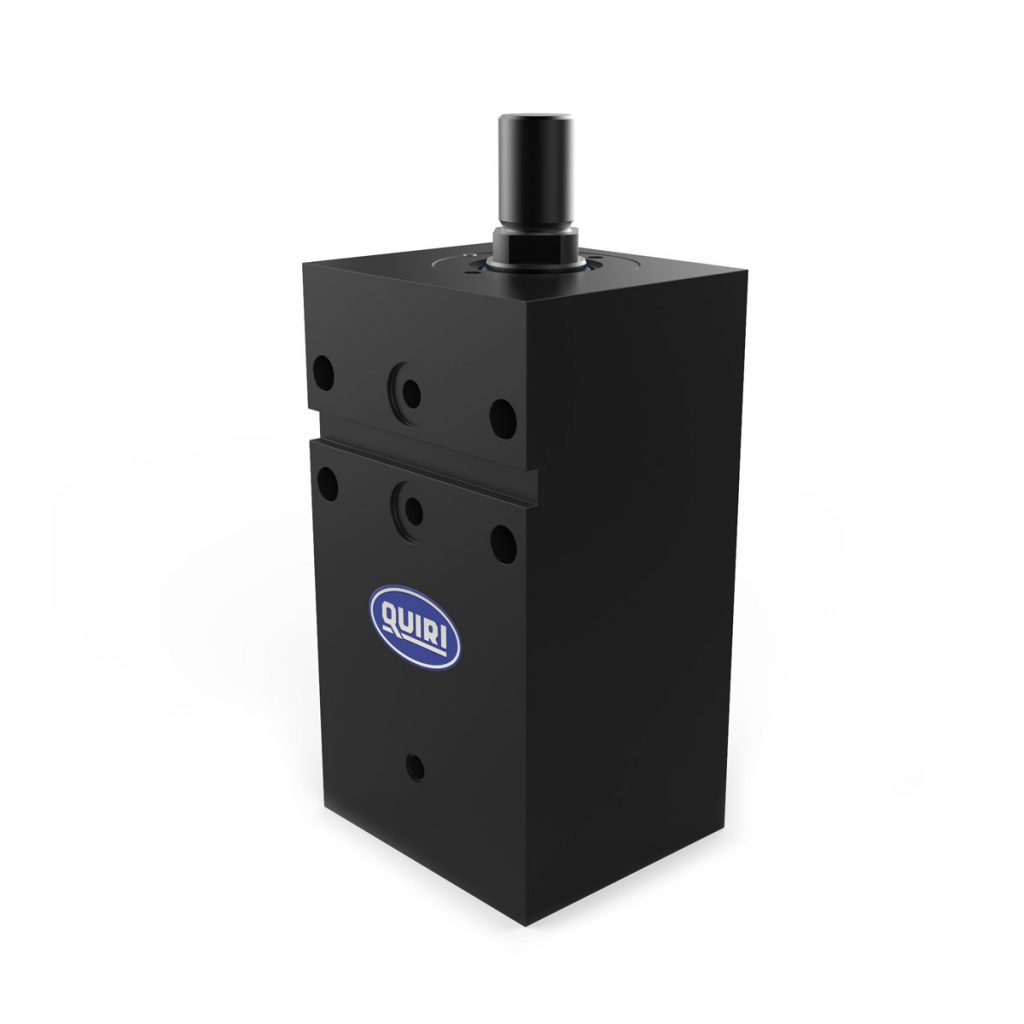 BDS hydraulic block cylinder : Full options hydraulic block cylinders (strokes and key groove position on demand)
The BDS hydraulic block cylinder is a cubic hydraulic cylinder which bore is not in the center, in order to allow a feeding symetrical to the key groove.
This cylinder is designed with 4 parts (body, piston-rod, guide ring, rear ring) in order to give an important resistance and simplify the maintenance on big strokes. This product is guaranteed 2 years or 400kms.