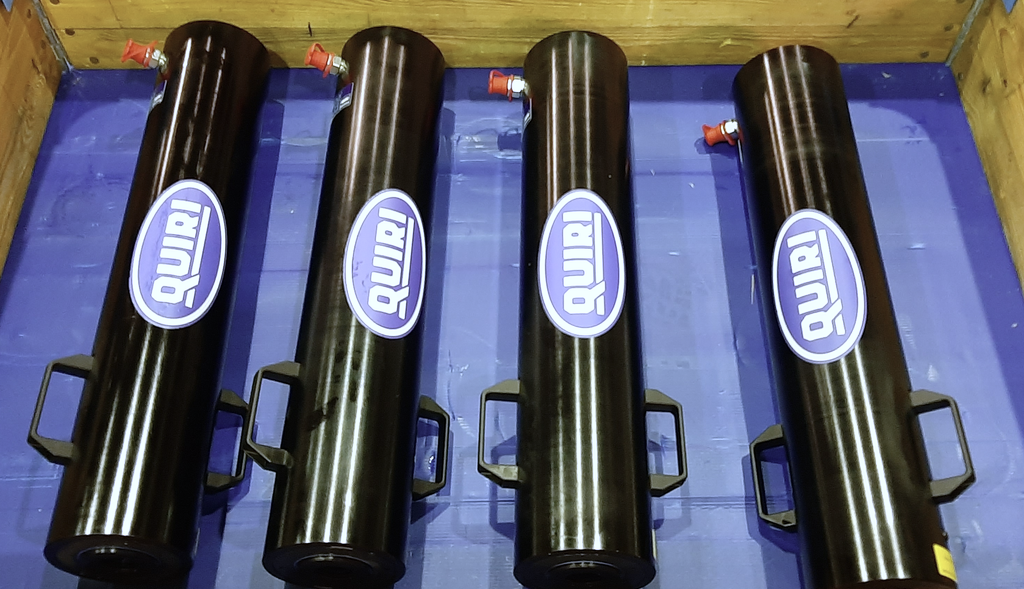 Cylinders used for maintenance operations in EDF hydraulic power plants.
For its maintenance operations, EDF has chosen our
new generation 700 bar QCP 36/400 hollow jacks in light alloy
. These single-acting cylinders, return by pneumatic spring, develop
36T
at
700 bar
, a stroke of
400mm
for a weight of
only 21 kg
! Thanks to our
unique pneumatic return technology
, our QCP range is the best capacity / stroke / weight ratio on the market. Like EDF, trust
QUIRI
for your 700 bar light alloy jacks. Our range is complete and thanks to our design office, we are able to design special handling cylinders, adapted to your needs,
please contact us
!
They were used for the following operations :
1] Take off the cover & spacer assembly from the ball valve (mass 15T) :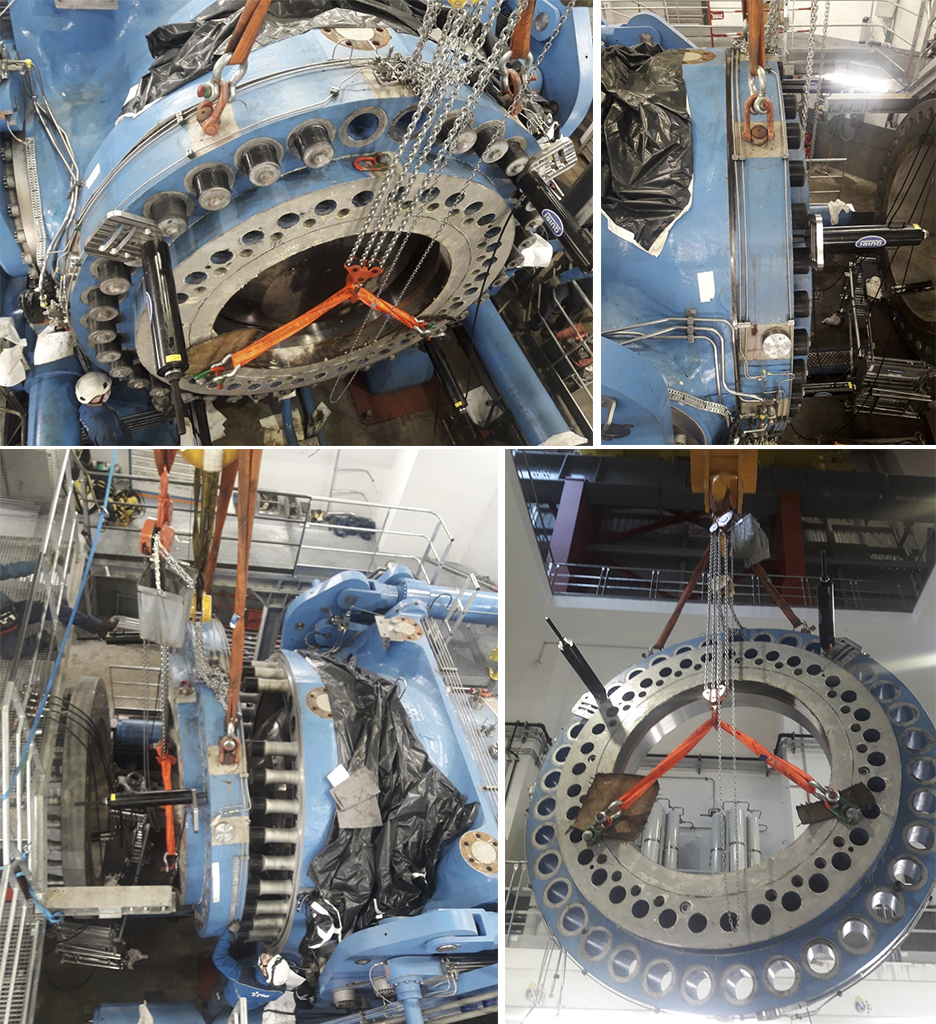 2 ] Placement of heavy and precise concentric parts :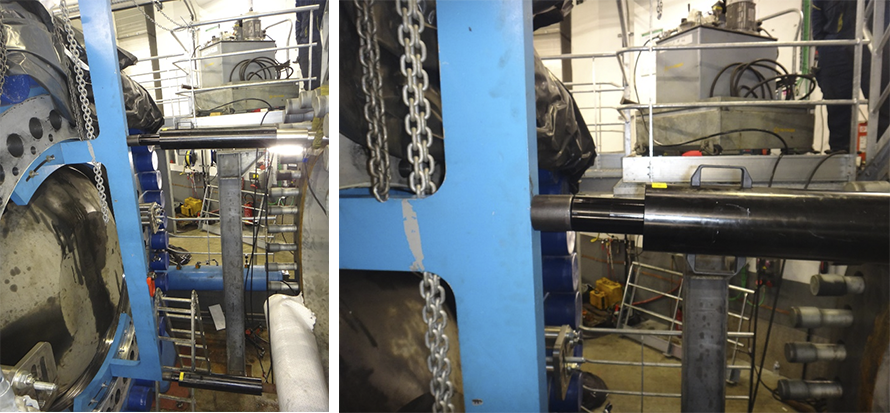 3] Disassembly and reassembly of the Pelton wheel completed :