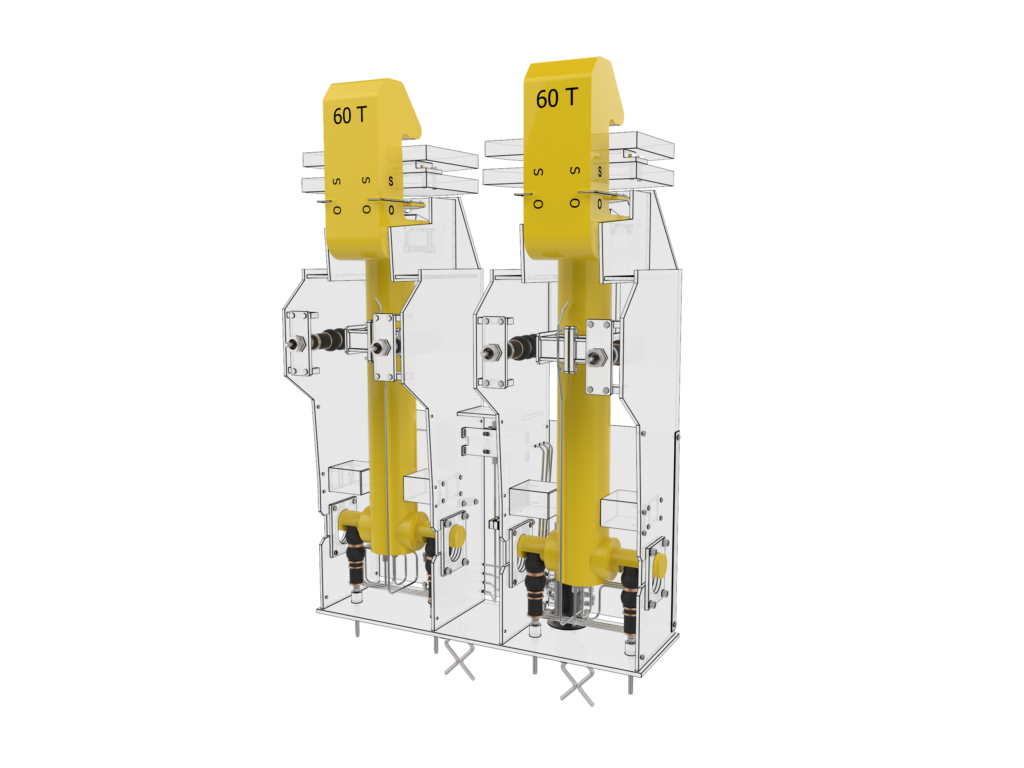 Based on the same principle as that of a classical vise-grip, QUIRI Hydromécanique offers a innovating solution of Autolock hydraulic vise-grip with failsafe lockout allowing to lock/clamp strong forces from 5 tons up to 100 tons.
Diverless clamping
Specifically designed to operate subsea
, the
Autolock hydraulic vise-grip
can be activated by hydraulic downline with Hot Stab connection plugged by ROV to the HPU located on board.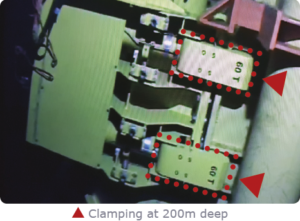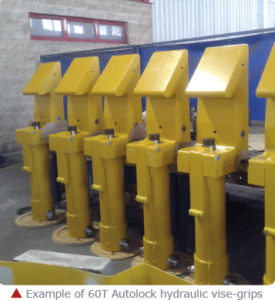 The
Autolock
[1]
is a positive hydraulic locking device. The piston is locked into the sleeve (like a press fit joint); and unlocked by putting pressure in the
unlock port
[2]
to allow the piston-rod movement. - Vise-grip opening by putting pressure in the
pulling chamber
[3]
, - Clamping force done by putting pressure in the
pushing chamber
[4]
and clamping locked by releasing pressure by the
unlock port
[2]
.