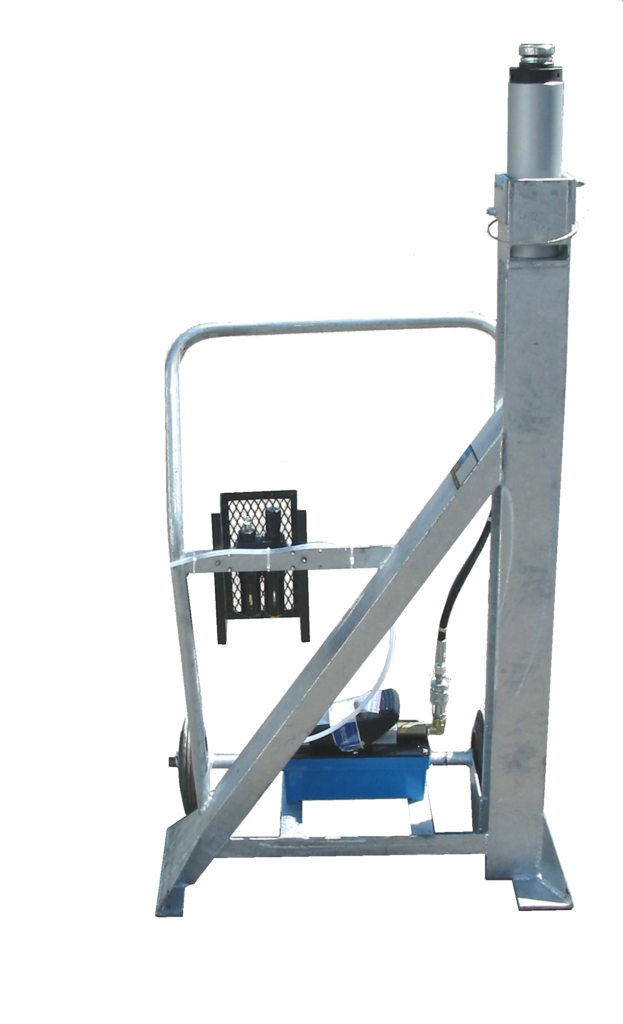 Quiri axle lifters are used to measure the train wheels run out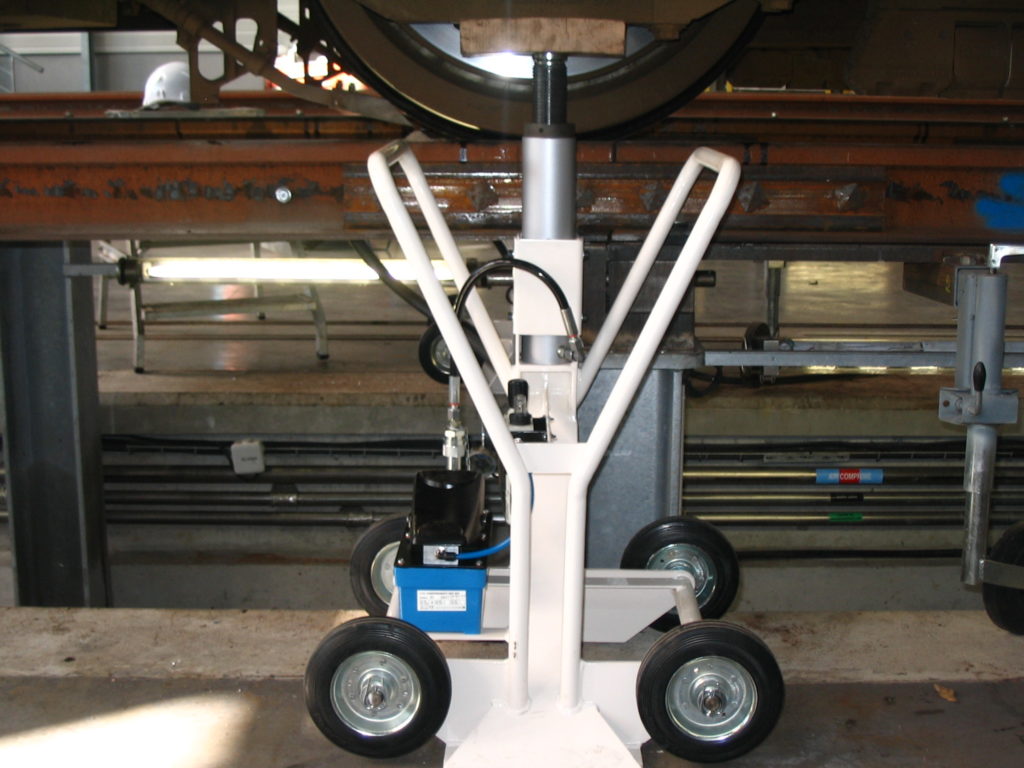 Quiri axle lifters are used to measure the wheels run out on the trains standing on tracks on pits.
Procedure:
Positioning of the lifter under the axle to be controlled
Operation of the hydraulic cylinder to lift the wheel from the rail
Mechanical locking thanks to the cylinder lock nut
Position the comparator and manually rotate the wheel for run out control
A customized design :
Due to the environment where the turning trolleys are used (train height, civil engineering, exterior or interior, pit width ...) your needs are always different. The wide range of QUIRI axle lifter in use allows us to design a model that meets all these criteria. Our hydraulic and mechanical engineering office is at your disposal to design your product. They are 100% adaptable to your need.
Different tonnages and strokes of cylinders with lock nut
Different kind of cylinders saddle (swiveling, tilting, with specific shape ...)
Different pump technologies to power the cylinder (hand pump, hydropneumatic pump, hydraulic power unit ...)