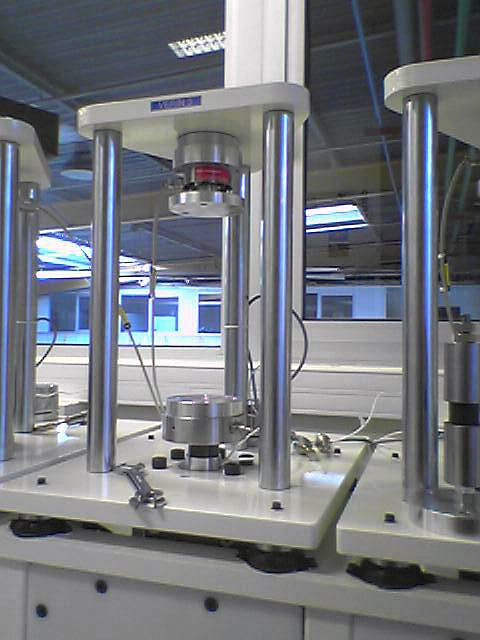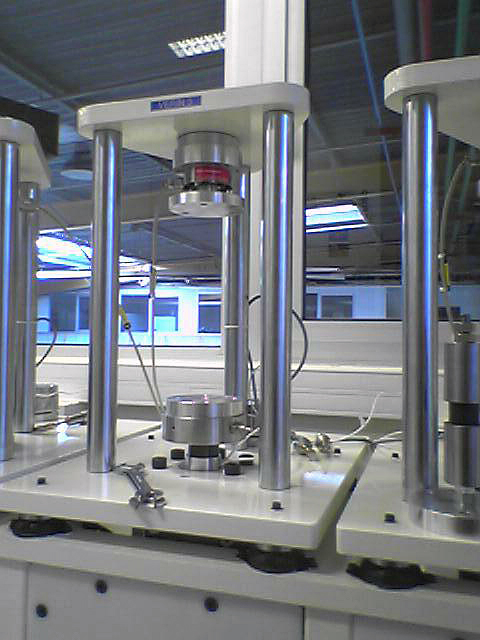 This type of bench is used for all types of prostheses. The user designs his mechanical assembly according to the prosthesis to be tested. These are servohydraulic test benches which require an associated hydraulic unit to operate. We can supply them in 4 workstations or by module of 2 workstations.
APPLICATION EXAMPLE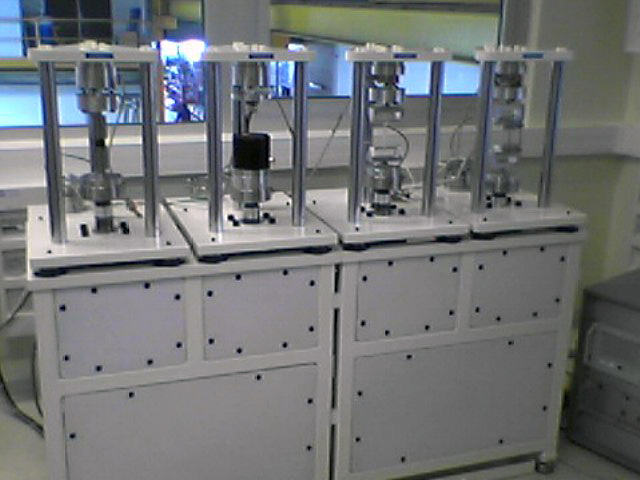 4-station test bench intended to carry out continuous fatigue tests of orthopedic implants. This bench is made up of two mechanically welded frames each supporting two stations. Each station operates completely independently from each other.
Extremal functional characteristics :
Force: 2000 daN
Displacement of the cylinder rod : ± 0,5 mm; Frequency: 30 Hz in charge.
Displacement of the cylinder rod : ± 3 mm; Frequency: 20 Hz empty.
Or
Force: 100 daN
Frequency: 5 Hz
Displacement of the cylinder rod : ± 5 mm
The chassis is able to withstand a force of 5000 daN in static use. Each station can receive several types of force sensor: ± 2000, ± 200, or ± 100 daN.