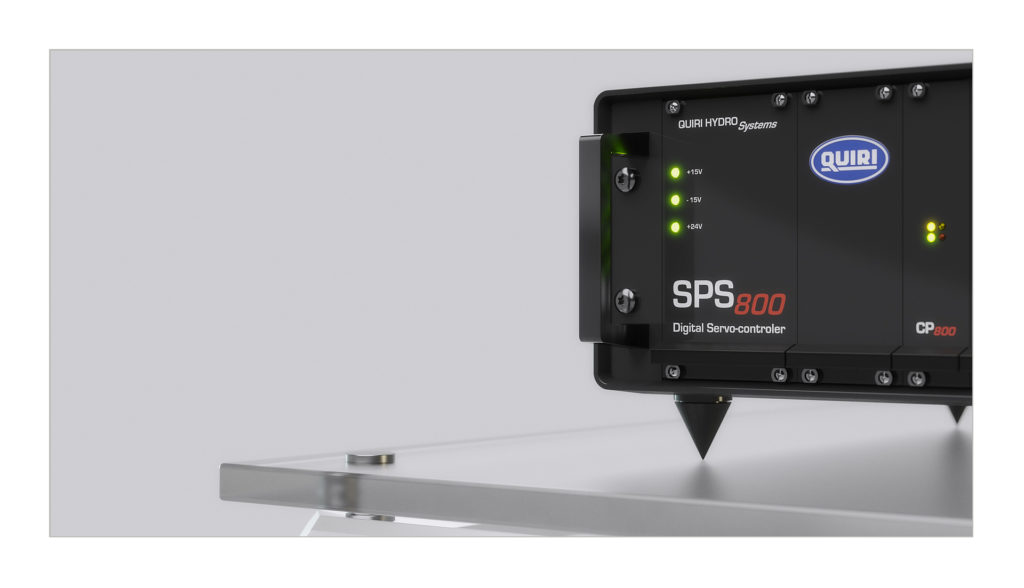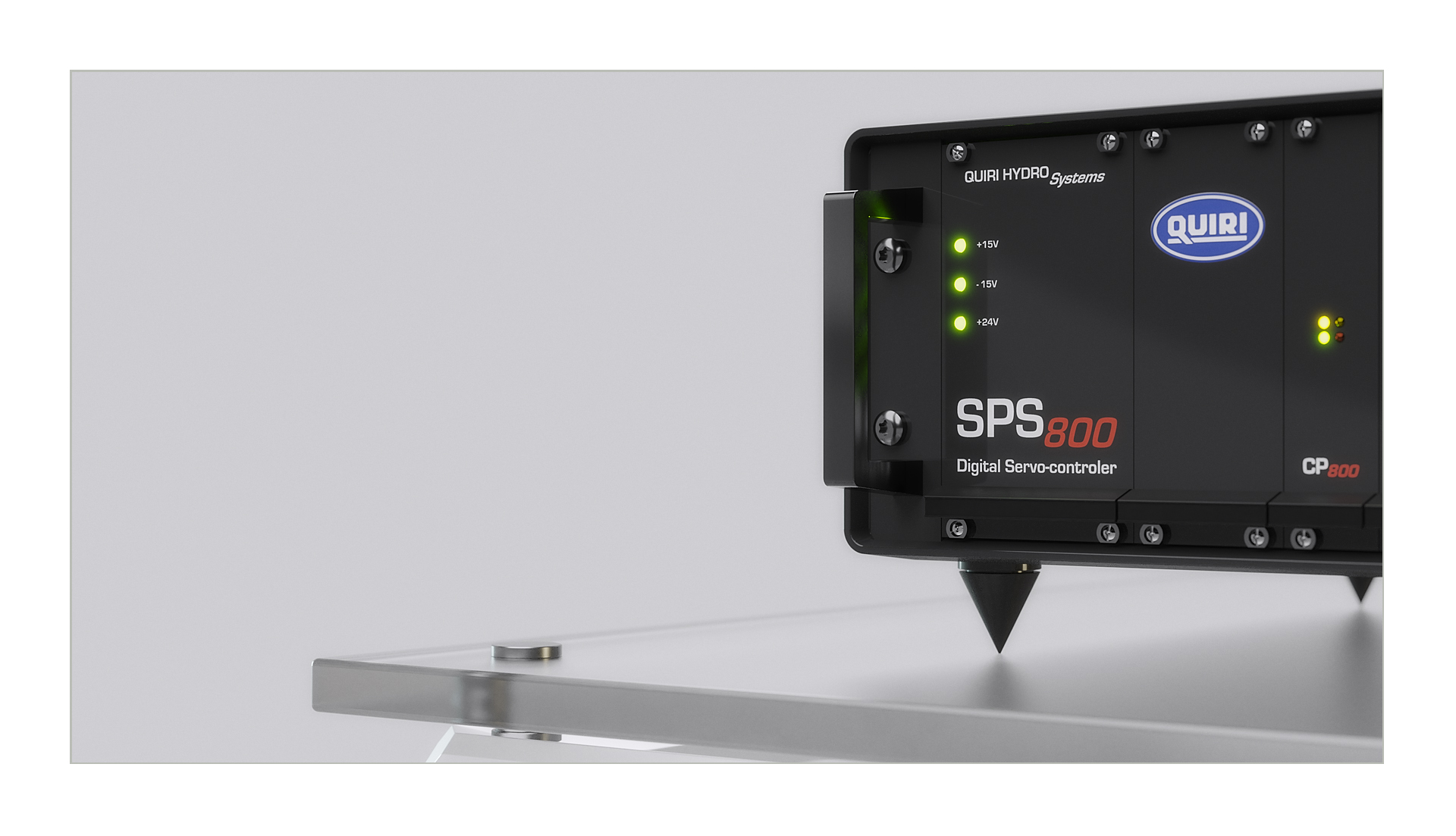 The SPS 800 system, consisting of an electronic controller and a Windows software, is used to control servo-hydraulic actuators. By extension it can be used to control pneumatic or electric actuators.
Concept of the system
The system integrates all the functions necessary for carrying out mechanical or hydraulic tests, from configuration to analysis of the results. SPS 800 is a multi-axial and multi-test or multi-application system that can adapt to all brands of servo-hydraulic cylinders regardless of the type or brand of their instrumentation (servovalve, force sensor, displacement sensor, encoder ….).
The control possibilities are very wide and can be adapted to many configurations of test or industrial installations:
Test bench composed of one or more cylinders

Component testing

Structural parts test

Stress and characterization test for any industrial or experimental specimen

Hydraulic test bench (component test)

Free test platform (from 1 to 8 cylinders)

Material testing machine of all brands (retrofits from the existing control system)

Industrial machine or process
Technical overview
The concept of the SPS800 digital controller is based on a set of modular cards intended to control servo-hydraulic cylinders from 1 to 8 axes. The system has the form factor of a 19 '' - 3U rack consisting of a passive backplane, a regulated linear supply 24Vdc / ± 15Vdc and a communication card. The axis control cards are located on the front of the rack. The conditioning cards and the expansion cards are located on the back of the rack.
Each axis is composed of an axis control card (CPU) associated with one or more conditioning cards (CC). Various All-In-One Input / Output (DIG), Analog Input / Output (ANA) or Acquisition Recovery (ACQ) interface cards complete the system.

CP800 CPU cards provide complete control of an axis according to simple or complex PID laws. Advanced correction functions guarantee the proper functioning of the servo loop on specimens requiring more complex servo laws. The CPU cards also manage the scaling of conditioners with various facilities for non-symmetric gain correction and zero offset. Each CPU card provides complete management of a test with the sequence of cycles, safety tests and piloting of the pressurization actuators. The dialogue between the different CPU cards allows the synchronization of the axes and the stopping of a cycle in the event of a safety violation on one or more axes.
SPS800 software interface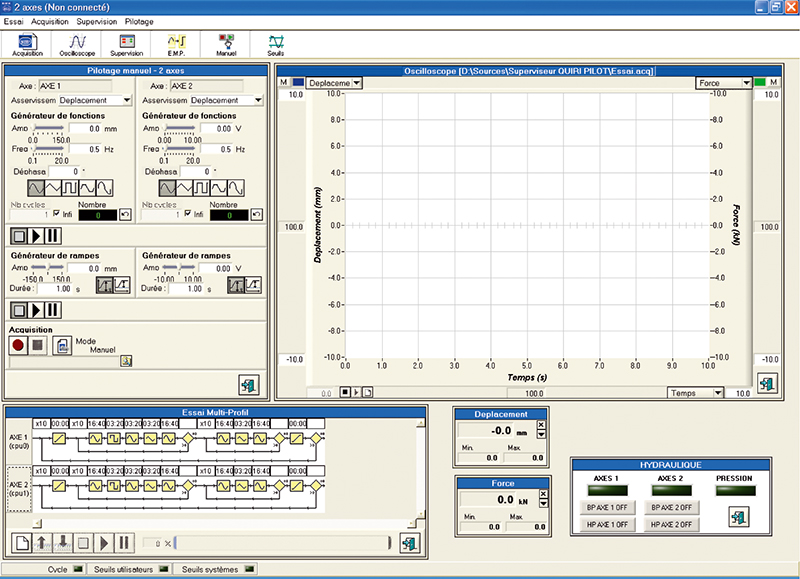 The software, which is running under Windows®, allows the configuration of axes and conditioning cards. It ensures the complete conduct of one or more simultaneous tests in single or multi-axis. The software also performs data acquisition and results processing with exports abilities to usual spreadsheets via text files (TXT or CSV).
Available configurations
3 configurations will be offered as for the old system:
SPS 800 LT (light) or desktop
Presentation in table set.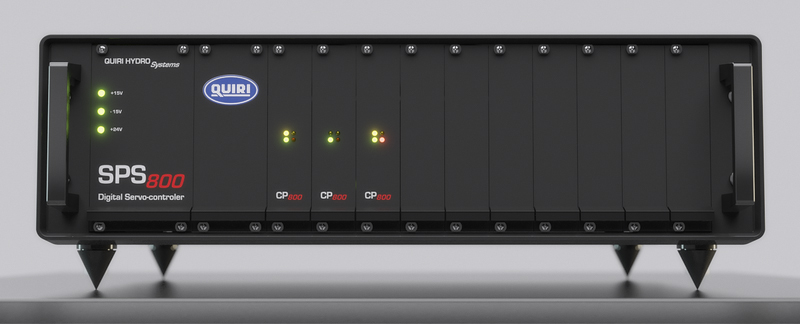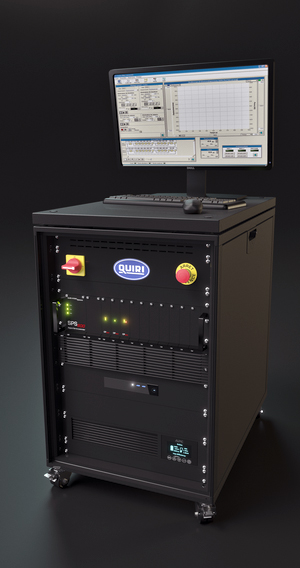 SPS 800 MB (mini bay) or MC (mini cabinet)
Presentation in standard mini bay with uninterruptible power supply, ventilation drawer, industrial PC. Optional: Rack RCH for the supply and control of 4 or 6 feet of hydraulic distribution.
SPS 800 B(bay) ou C (cabinet)
Possibility of integrating several SPS800 racks Presentation in 38U laboratory version bay with one or more remote screens, or in industrial bay with rackable screen.