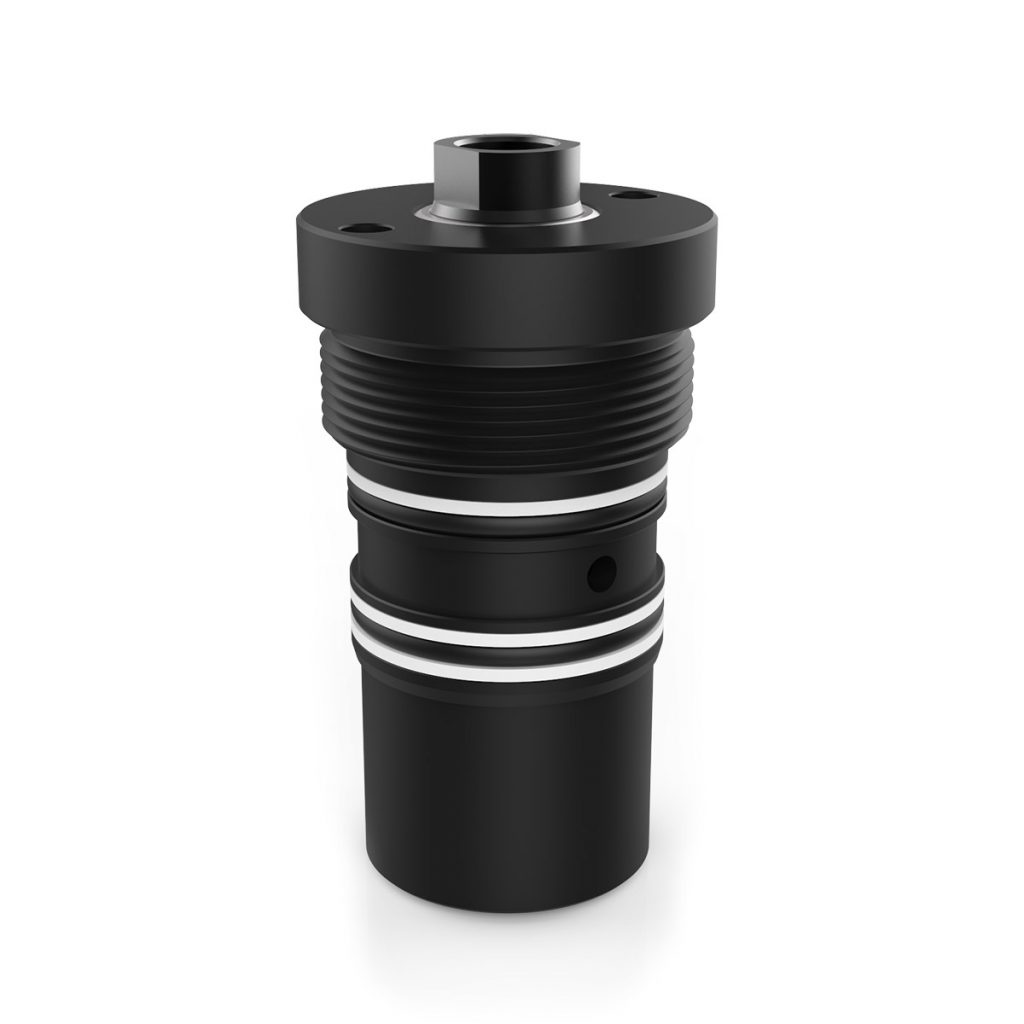 Single or double acting, the linear cylinder is mainly used for holding a workpiece against its isostatic references before sarting the clamping process. This range can also be used for internal movements in plastic injection molds.
There is a wide variety of mounting solutions:
Cartridge
Screw-in
Screw

 

or nut fixing
Under a maximal pressure of 350 bar, the force range is from 3 to130 kN.
The standards strokes are between 10 to 100 mm.